Water and Sanitation – Building Climate Change Resilience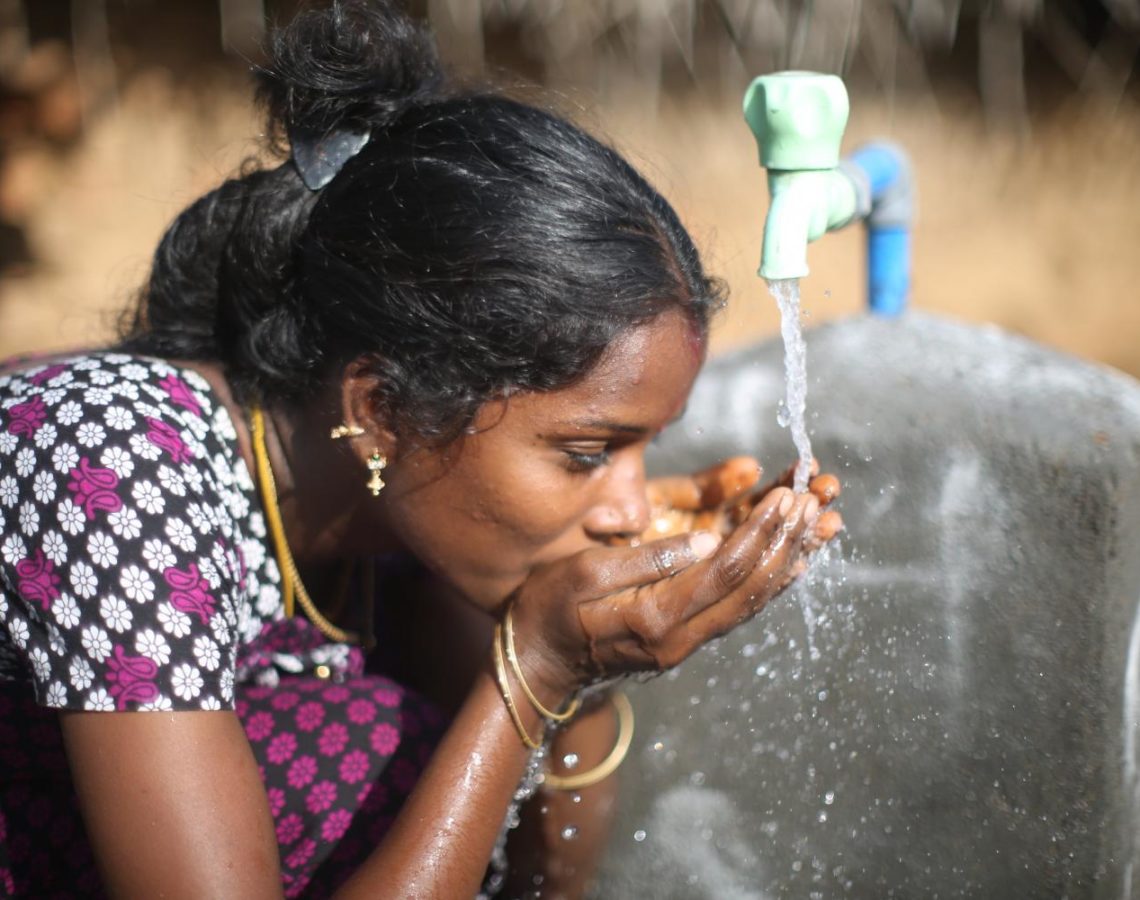 The Greenland ice sheet, which is melting at the fastest rate since the end of the last ice age, sums up what we're witnessing worldwide due to climate change. The Northern Hemisphere has just recorded its hottest summer on record, a season that saw almost nine million acres in the American West turned to ash by wildfires.
Devastating droughts and unprecedented heatwaves have kindled famines in Africa and South Asia, while record rainfall drenches Europe and Northern Asia. Climate change is here, and its devastating impacts are accelerating day by day.
The warming planet is the existential threat of our time. Not only does it inflict extreme weather events on communities of people around the world, it also magnifies existing global challenges – from inequities in health, to income inequality to resource competition and national security.
Although it's a global issue, climate change does not affect everyone equally. Low income communities are often the hardest hit. As we work to develop climate resilience, we must lean towards the most vulnerable populations, providing them with the tools and the capital they need to combat the effects of climate change. This will require a bold rethink and reimagining of both the crisis and our response to it.
Access to safe water and sanitation is central to this. UNICEF put it plainly in 2016: "To tackle climate change we need to increase equitable access to sustainable water sources and improved sanitation." The Intergovernmental Panel on Climate Change (IPCC) special report on global warming reinforced the point, making clear that the extent of climate-change damage will relate to the pre-existing fragility of communities. Increased access to clean water and sanitation in low-income communities allows those most at risk to cope and survive during climate change driven weather events. It also reduces water contamination and the associated disease burden that arises from open defecation during crises. And as the Rockefeller Foundation has argued within their "planetary health" framework, sanitation and waste management are becoming important resource management tools that can lower greenhouse gases, if properly implemented.
Today, worldwide, one in nine people don't have access to safe water, and one in three don't have access to sanitation. This is one of the most urgent issues of our time. Yet perhaps surprisingly, it is also one of the largest market opportunities of our time. There is an $18 billion market demand from low-income families in emerging markets for microcredit loans to pay for improved water and sanitation services. Providing financing to meet this opportunity would reach as many as 600 million people, and go a substantial way towards solving the water crisis globally. Moreover, water and sanitation investments are a force-multiplier for good. They reduce income inequality, improve healthcare and epidemic preparedness, mitigate gender equality, and build resilience to the effects of climate change.
At WaterEquity, we know the greatest obstacle to safe water and sanitation is access to affordable financing. We're dedicated to forging a global capital market that closes that financial gap through smart, profitable and impactful investments. WaterEquity's impact funds provide debt capital to high-performing financial institutions and water and sanitation enterprises in emerging markets, yielding attractive financial returns while enabling low-income families to install a piped water connection or toilet in their home.
The model is proven. WaterEquity has deployed $68 million of capital to financial institutions and enterprises in 30 debt investments across multiple regions, empowering more than 1.6 million people with access to safe water and sanitation – all while providing attractive returns to investors. We're already hard at work on scaling our impact further, with the goal of reaching over five million people directly across East Asia and the Pacific, Latin America and the Caribbean, Africa, and South Asia, over the next seven years.
While COVID-19 occupies much of our attention at present, we cannot lose sight of the potential that climate change has to be more disruptive and more lethal than the pandemic in the long run. Fortunately, investments in safe water and sanitation alleviate both crises. Access to clean water helps people protect themselves and their communities from the virus. It also protects and gives them resilience to the challenges and disruptions we will all face as the planet warms.
Source : Triple Pundit