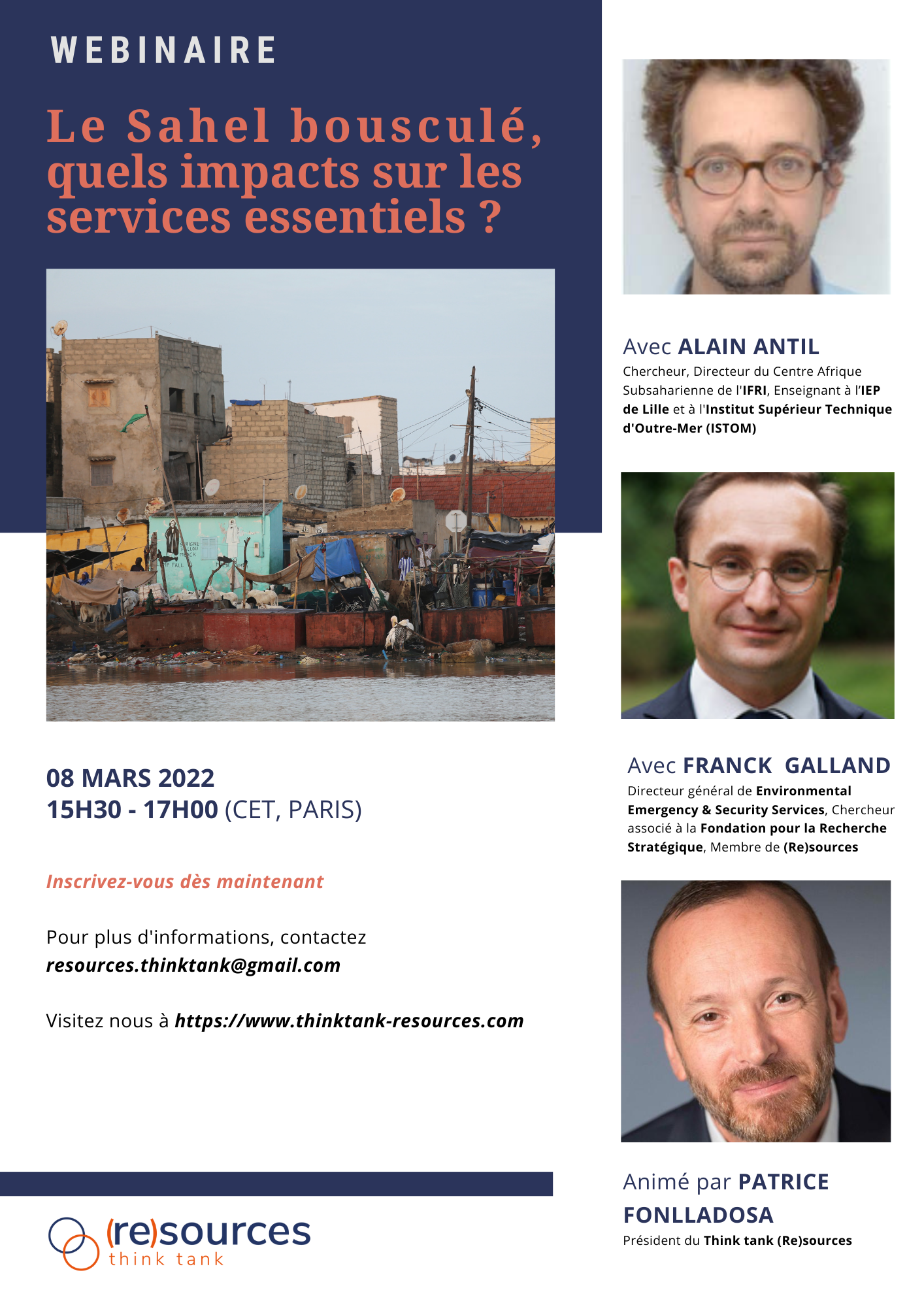 The Sahel in turmoil, what impact on essential services?
The Think Tank (Re)sources is pleased to welcome Alain Antil and Franck Galland for an exceptional exchange on the impacts and challenges of the (geo)political and security situation in the Sahel on essential services and infrastructures.
Join us by registering here!