Restoring Morocco's mountain ecosystems with reforestation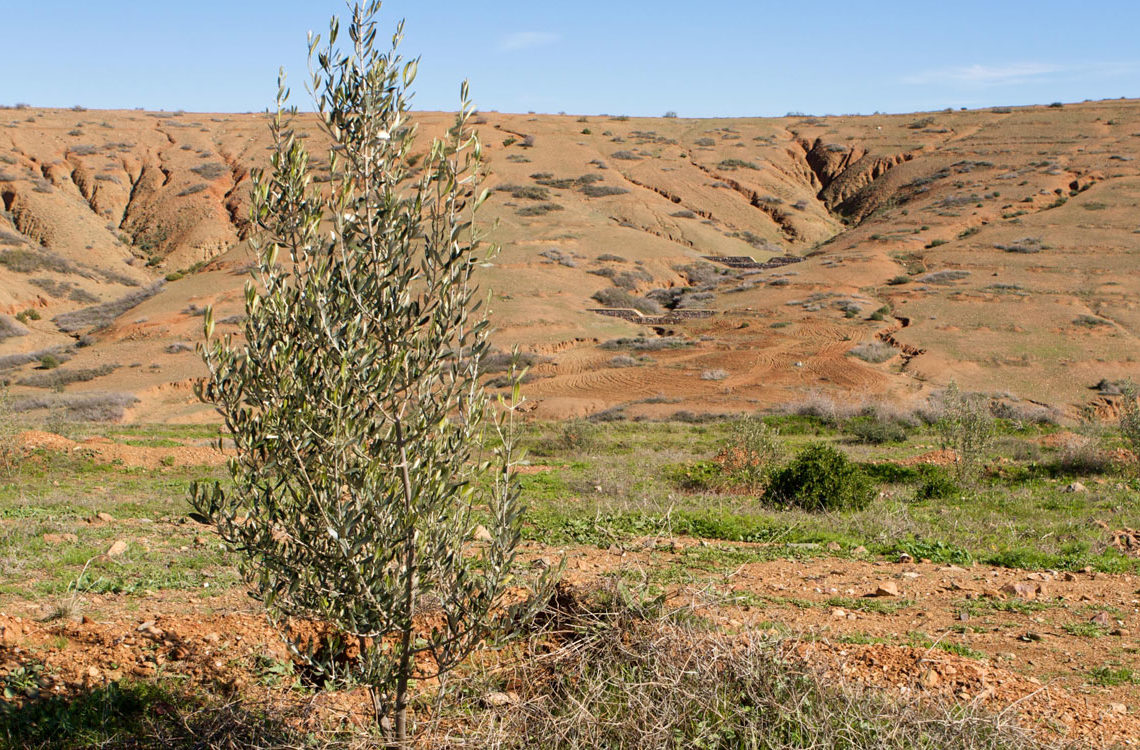 In many areas of rural Morocco, climate change has led to widespread erosion and desertification, causing steep declines in soil quality. This in turn makes farmland less productive and alters water flow patterns, endangering the livelihoods and food security of the area's small-scale farmers.
Reforestation is crucial for improving soil quality and restoring balance to local ecosystems. Many IFAD-supported programmes incorporate reforestation practices in their efforts to help communities increase their resilience to the effects of climate change. And for some, like the Rural Development Programme in the Mountain Zones, reforestation forms the backbone of the project's activities.
We recently sat down with Naoufel Telahigue, our Country Programme Manager for Morocco. He spoke with us about the role that reforestation has played in the project, and also about some of the other measures that have been put in place to help local farmers increase their agricultural productivity – and bolster their credentials as sustainable operations.
How has reforestation factored into this project?
Our idea was to move from cereal cropping to tree cropping, or a mixed system, to increase resilience to the impacts of land usage and to adapt the systems to climate change. So, what has been done at many plantations is tree cropping with species like almond, apple and walnut. And that's partially agroforestry, but it's really agriculture protection.
That sounds like a great use of the land. What would you say have been the most important elements of this strategy?
One of the species we used a lot in this project is called the caroubier in French, or "carob" in English. This is a species that is widely used in Morocco – they're one of the largest producers in the world of this species. So far, we've planted about 270 hectares for this species in d'Azilal. And basically, this species has many advantages. It's used by the local population for its fruits. They can consume the fruits, or it can be used as a flower, a medicinal plant, or cosmetics. It also produces gum that can be sent to other industries and it can produce wood.
Meanwhile, it protects the landscape and can reduce erosion. So, there are many advantages that you can get from this tree. We wanted to use a species that could generate many benefits for the population, so I think the carob was really the star in the project, if I may say. It's certainly the centerpiece of the ecosystem here. And there is demand for it, and that's something that we can scale up.
With 270 hectares of carob planted, how successful have your other efforts been so far?
We don't really have a lot of space to plant due to the extension of the cereal cropping. So, 270 hectares may sound small – but it's really quite interesting in this context. We have also done 700 hectares for almonds, which is helping combat soil erosion and generating important income for the population. We've planted almost 200,000 apple trees in Séfrou – that's 230 hectares – and about 60,000 trees in d'Azilal. We planted around 33,000 trees of the walnuts I mentioned earlier in d'Azilal and other regions. So, basically, we have done a lot of planting. It's really transforming the landscape, combating the impacts of climate change, combating desertification, and generating activity. It's played a huge role for this objective.
Alongside reforestation, what other initiatives are helping combat the impacts of climate change?
The project is also doing beekeeping. We thought the planted trees could also be used as a forest for the bees. So that link was a win-win, and it was also a success with other livestock. We also have processing units to transform the waste from olive trees into energy. And we have been promoting weather monitoring stations. We have been monitoring drip irrigation and water efficiency. So, there are really a group of activities that we are doing together while trying to address the issue of climate change in the mountain areas of Morocco.
Learn more about IFAD's work in Morocco.
Source : ifad